The Love Story You didn't Know You Wanted – The Shape of Water Review @TheaterHoppers
OK Ladies and Gentlemen It's Award Season which means it's time for a bunch of hype over movies you probably never heard of or care to watch! Since the Theatre Hoppers motto is "We hop the theaters, so you don't have to" we decided to drudge through the movies you probably won't to let you know which ones to check out before the most prestigious of awards – The Academy Awards are given so you would have at lease SOMEWHAT of a connection or a movie to root for this year! Enter our first entry… The Shape of Water..
It's no secret that Guillermo del Toro has a thing for monsters. If you've seen any of his movies from Hellboy to Pan's Labyrinth to Pacific Rim, you'll see this guy has a distinct love for the fabled and supernatural beings we would classify as monsters. The Shape of water falls into one of those weird categories of simultaneously supporting and debunking this theory, because del Toro makes you rethink the idea of what a "monster" really is.
Elisa Esposito (Sally Hawkins) is a Mute custodial technician (lol) in a 1950's secret government laboratory who is pretty much a loaner except for her co-worker Zelda Fuller (Octavia Spenser) and roommate Giles (Richard Jenkins). An amazing discovery is made with some pretty intense events and Elisa finds herself not only captivated by what's going on, but finds a sense of purpose during her discoveries with this Sea Creature that has been captured.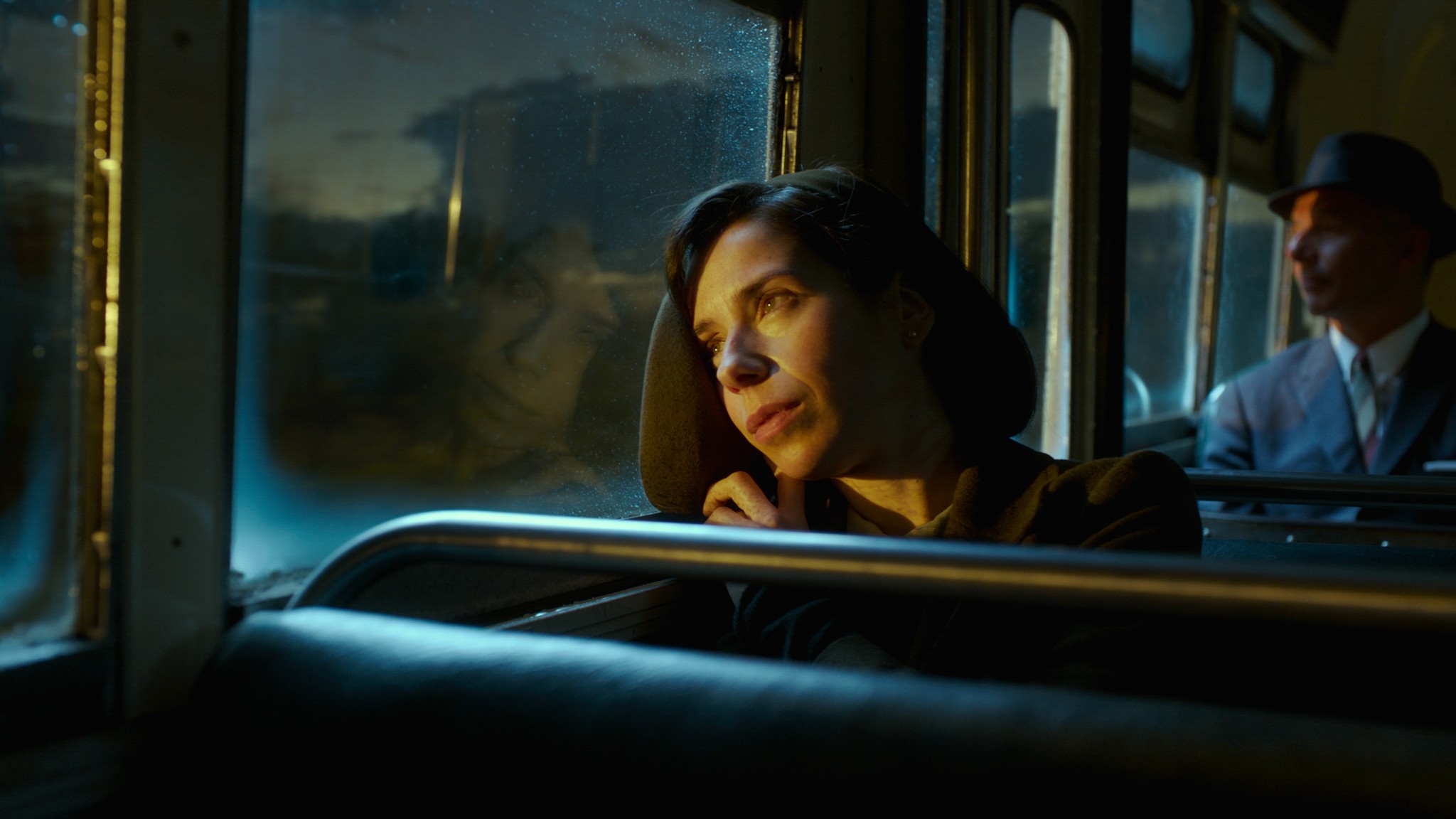 Now that we got that out of the way I have to tell you that I watched this movie through the lens of a artist and movie fan with my personal movie preferences aside. This movie is ART. When I say art I mean art to the fullest extent of art. This is a love story without an agenda if there is a metaphor in this story i didn't see it (and i was looking for it). The story of what happens when intrigue overpowers lust, and a genuine connection is shared, an how selfish desires, not perceptions, can cause people to go down a dark path.
Sally Hawkins did an amazing job carrying the entire movie with out speaking any dialogue and acting against an opposite who also doesn't speak. When paired up with Octavia Spencer you can really feel logic and passion having it's battle with fun little quirky banter with a side of workplace girl talk. Michael Shannon plays yet again the protagonist in this movie, and let me say this film adds him to the list of actors you want to slap in real life because of how well he played the bad guy in a role. Seeing his character progress in the story made all the sense in the world and added a level of depth to this movie where this, again, could have made the movie into one big metaphor but just told the story as it happens.
The movie isn't perfect as there are a few plot points in the movie that just doesn't have the payoff you were looking for and served almost no purpose to the story. On one hand when the arc starts off you can almost foresee a twist coming in the plot, then all of a sudden you realized you could've accomplished the result of the story without this arc.
Overall… I wouldn't rush out to the theater to see this movie, but for those that have it available it is a great Discount movie date night film. The story pulls you in and there's a lot to talk about afterwards. It can get a little weird at times but nothing too outrageous. This movie deserves a few golden statues to decorate it, and if you watch it you'll understand.
I give The Shape of Water 4 out of 5
Release date: 22 December 2017 (USA)
Director: Guillermo del Toro
Budget: 19.4 million USD
Screenplay: Guillermo del Toro, Vanessa Taylor
Run Time: 2h 3min